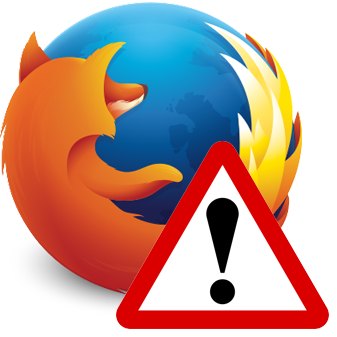 Several hours ago the trusted team at Wordfence released an emergency bulletin telling of  a zero-day exploit in the wild. The exploit targets the current version of Firefox on windows machines. According to Wordfence their team was able to run malicious scripts with a high success rate.
Currently it exploits Windows systems with a high success rate and affects Firefox versions 41 to 50 and the current version of the Tor Browser Bundle which contains Firefox 45  ESR. – Wordfence
We suggest discontinuing use of Firefox in preference till and the update is released. Other acceptable browsers include Internet Explorer for PC only, Safari for Mac and PC, and Chrome for Mac and PC. We highly recommend Chrome.
Absolute customers will be informed by email and communications. You may find that Firefox has been disabled or removed from your computer during this event. We will reactivate and reinstall once the update fixing this exploit has been released.
Our website customers can rest assured that we will be monitoring their websites, making sure that the exploit is not used to compromise your web properties.
Thank you for your continued business and know that the team at Absolute is committed to making sure your internet and technology use is a secure experience. If you have any questions or need to submit a ticket to the tech team, please follow this link.
For more detailed information from Wordfence find their article here. 
UPDATE
The update has been released and you will need to update to the latest version of firefox for this to be considered safe.