Web Design & Development.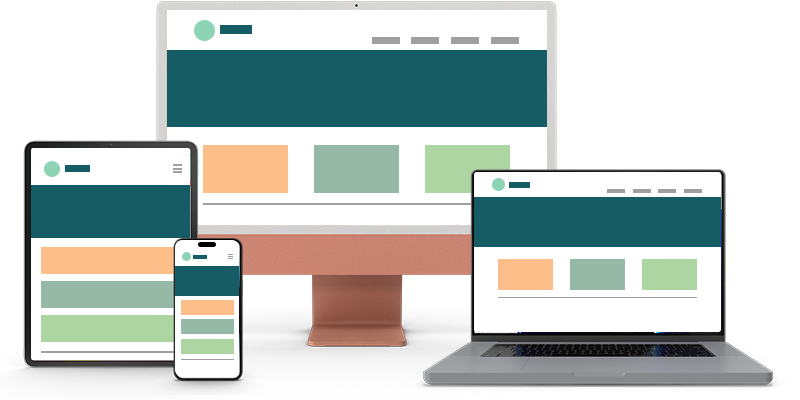 How many times have you started to work on your website and either didn't know where to start or you forgot how to edit the pages? We understand AND we can help you. Our team will work with you to come up with a content strategy and help you to connect with your customers.
Absolute designs and supports your business website so you can spend time on what really matters, your customers. Our desire is to partner with you as we build your web presence and increase your marketing efforts online by providing cash flow friendly options for building and growing your website.
Mobile Web & Responsive Design
With over half of users accessing the internet through a mobile device, smart phones and tablets have changed how people access information.

That's why we optimize your website to give your visitors the best mobile browsing experience possible. Responsive web design means your site will be streamlined to load quickly, while keeping the look and feel of its fullscreen counterpart.

In addition, this gives you an advantage in search rankings versus your non-mobile optimized competitors.
Content Management Systems
If you need a web site that you can easily make updates to, or just make occasional updates to a blog, a content management system (CMS) is the perfect solution. Your site will be powered by one of the most user-friendly systems available anywhere on the web.
Search Engine Optimization
Search engine optimization, or SEO, ensures your site can be found by the right customers. If your web site is searchable, you will be more visible to your target audience. Though we can't guarantee you'll be at the very top of searches, we can ensure that your site is optimized for Google, Bing and other search engines.
People these days are very adept at blocking out all the interruptions from traditional advertising. Now, more than ever, it is very important that your customers find you.
---
Web Maintenance Agreements
Though we make it as easy as possible for you to update, you may decide that you would rather skip the learning curve to maintain your site. We can do all of your site maintenance and updates whenever you need them.
---
Check out these sites we've built.
---