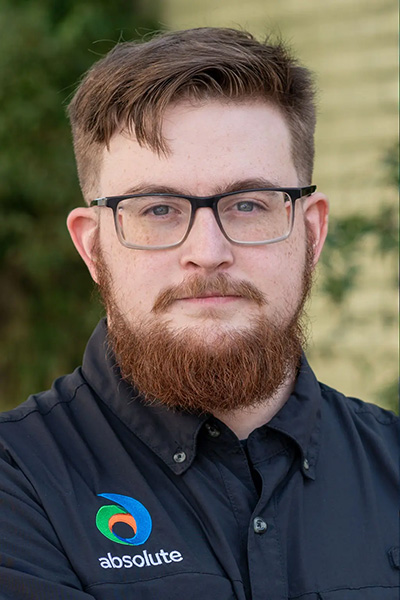 ---
---
Hey! I'm Aaron V. I'm 24 years old and I was born and raised right here in Longview, Texas. I started my career as a Music Education major at UT Tyler, but have had an interest and a proficiency for technology since I was in middle school in White Oak, Texas. After some careful reconsideration I decided to switch to IT, as it's always seemed like the path I was really meant for.
Most of my experience comes primarily from supporting small businesses in the area, and that's the environment I'm most comfortable in. But a major factor when working in IT, and the one that keeps me motivated, is the perpetual change and adaption of the field as a whole, which is what brought me to Absolute. I'm familiar with small business environments but intrigued by the constant evolution of the industry. Absolute offers both its employees, as well as its clients, the best of both worlds and I'm incredibly grateful to be part of their team.
I spend my free time watching MMA and college football (Roll Tide), cooking, camping, hanging out with my buddies and playing video games.